The Gypsy Wagon
Sleeps: 4 Bedrooms:1 Baths: 1
Take a journey in the majestic Gypsy Wagon. Lose yourself in all the details as you feel the beauty of the outdoors brought inside through the windows in this tiny house. With 650 acres behind you, you'll feel that your in your own private National Park. Your free to go hiking, off roading or whatever else your heart desires :) All the amenities of a home, off the grid and if you're wanting to feel pampered schedule our Masseuse Therapist to come to you! Not far from the park entrance, Noah's Purifoy, The Integratron and downtown ;)
Amenities
AC

Heater

Fully Stocked Kitchen

Dog Friendly

Bluetooth Speaker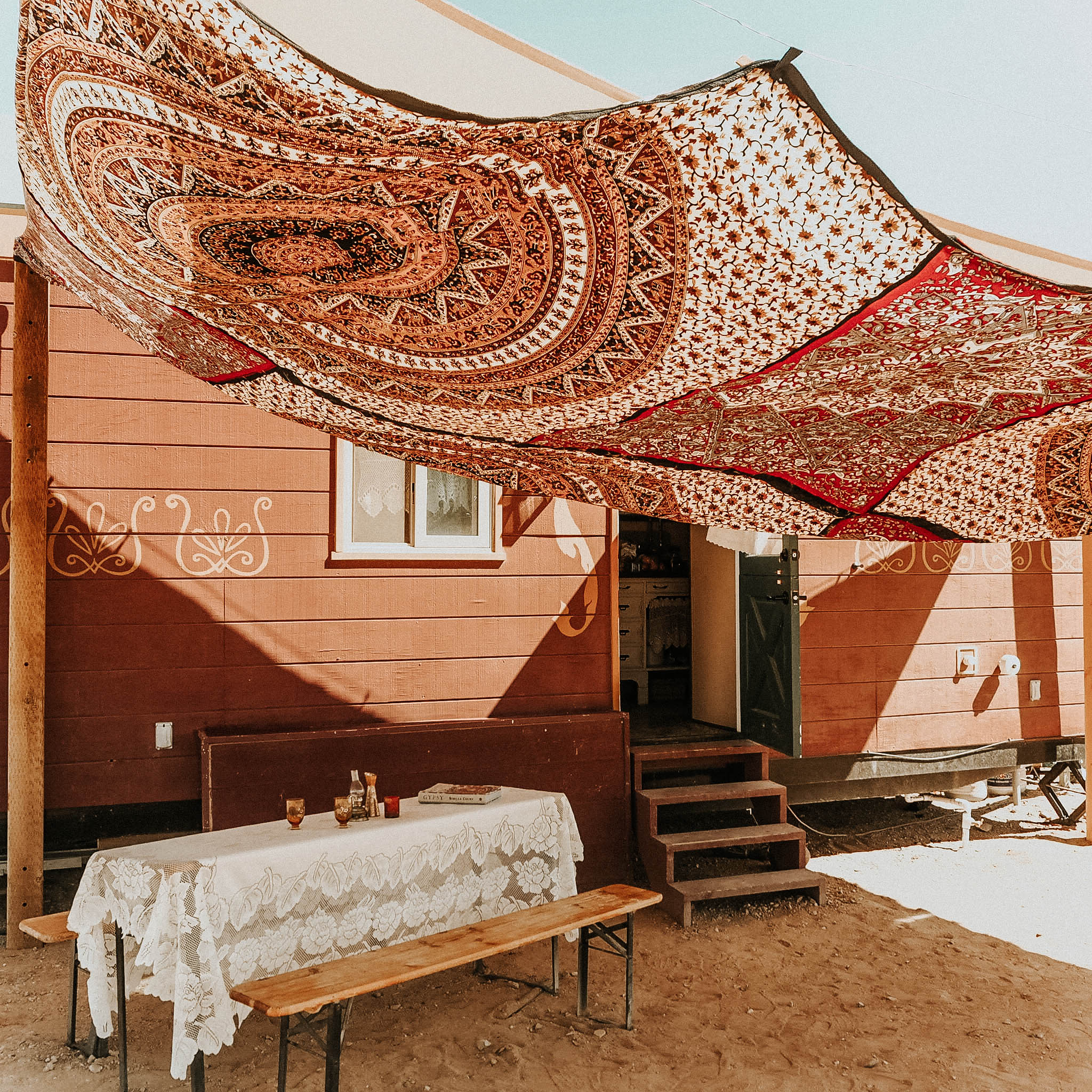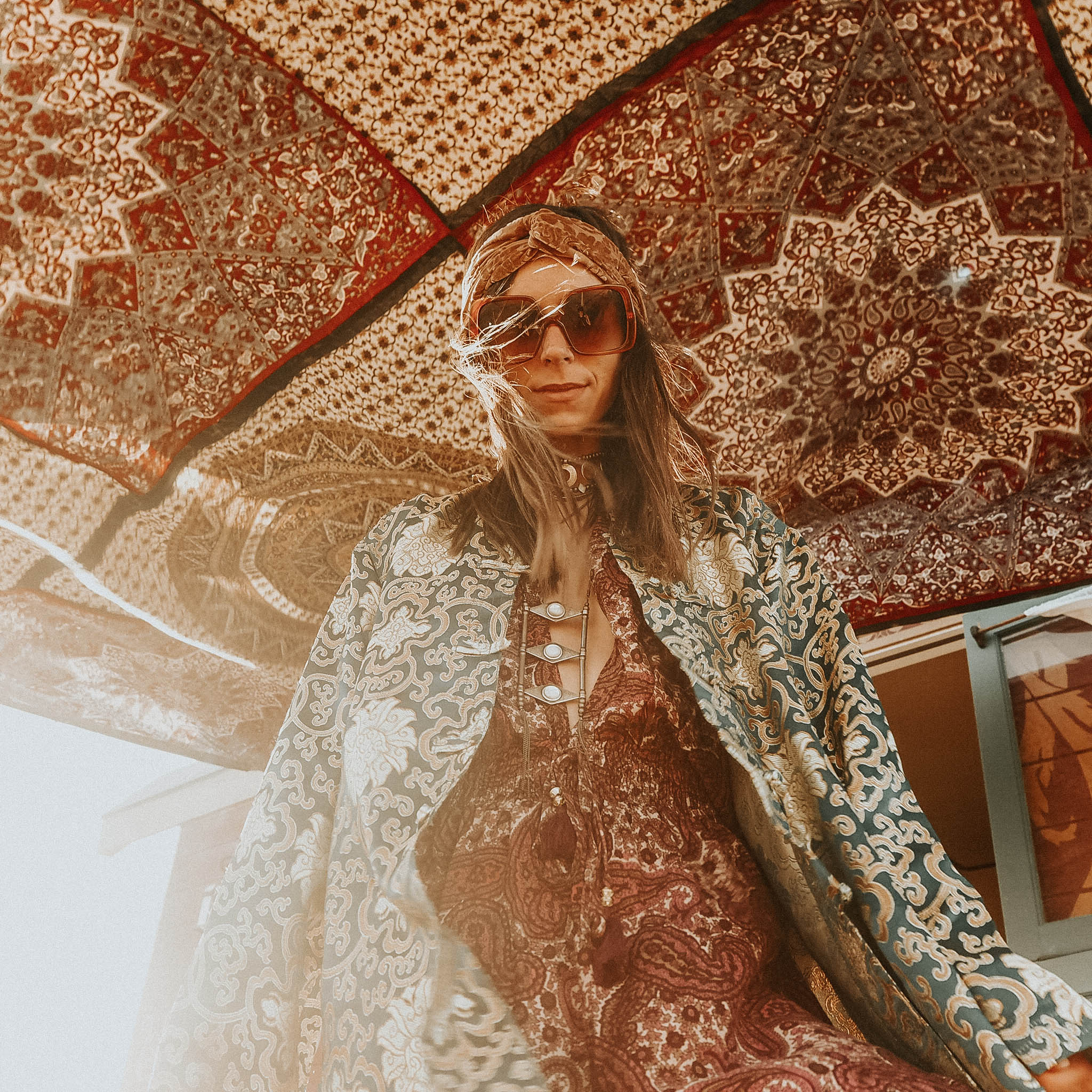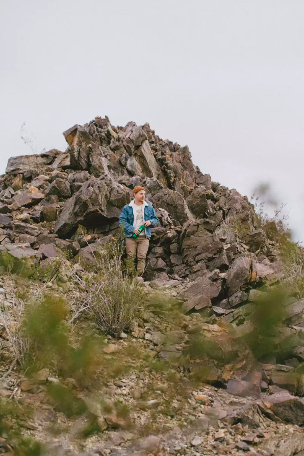 Location
"Absolutely amazing stay! We loved every second! Few minutes away from Joshua tree national, a few more minutes away from shops and stores. With the small stylistic kitchen, we made a glorious dinner for 2. We will absolutely be coming back."
— Joseph
Best Starry Nights!
"The gypsy wagon is awesome! With some of the best starry nights, you truly feel off the grid with the comfort of everything you need. The place is exactly as described, definitely worth visiting!."
— Elizabeth
Keyless Entry & Morning Hikes
"Keyless entry was one of my favorite parts. The flexibility of knowing we could arrive at any time and not put anyone out. It made our days so flexible...and fun! I wondered if the wagon could actually live up to it's photos and not only does it, but the linens are incredibly soft and bed spaces are so cozy. Magical after a long day of hiking!"
— Jenn
Your tiny home is waiting.
Accommodates: 4 Bed:1 Bath: 1
NEW TO AIRBNB, REGISTER AND RECEIVE $40 TOWARDS YOUR STAY ON VENTURE YOURS.