Altitude Adjustment
Sleeps: 4 Bedrooms: 1 Baths: 1
Altitude Adjustment will allow your mind to enter a space of peace as you enjoy the views of tree's among more tree's! Wether your cozy by the fireplace or enjoying a glass of wine in the clawfoot tub. With a balcony and porch you can enjoy any season and bring the outdoors in ;) Hiking Trails, Lake Arrowhead Village, Off Roading Trails, shopping and more, all 5-10 minutes from Altitude Adjustment!.
Amenities
Heater

Fully stocked kitchen

Smart TV

Bluetooth Speaker

Wifi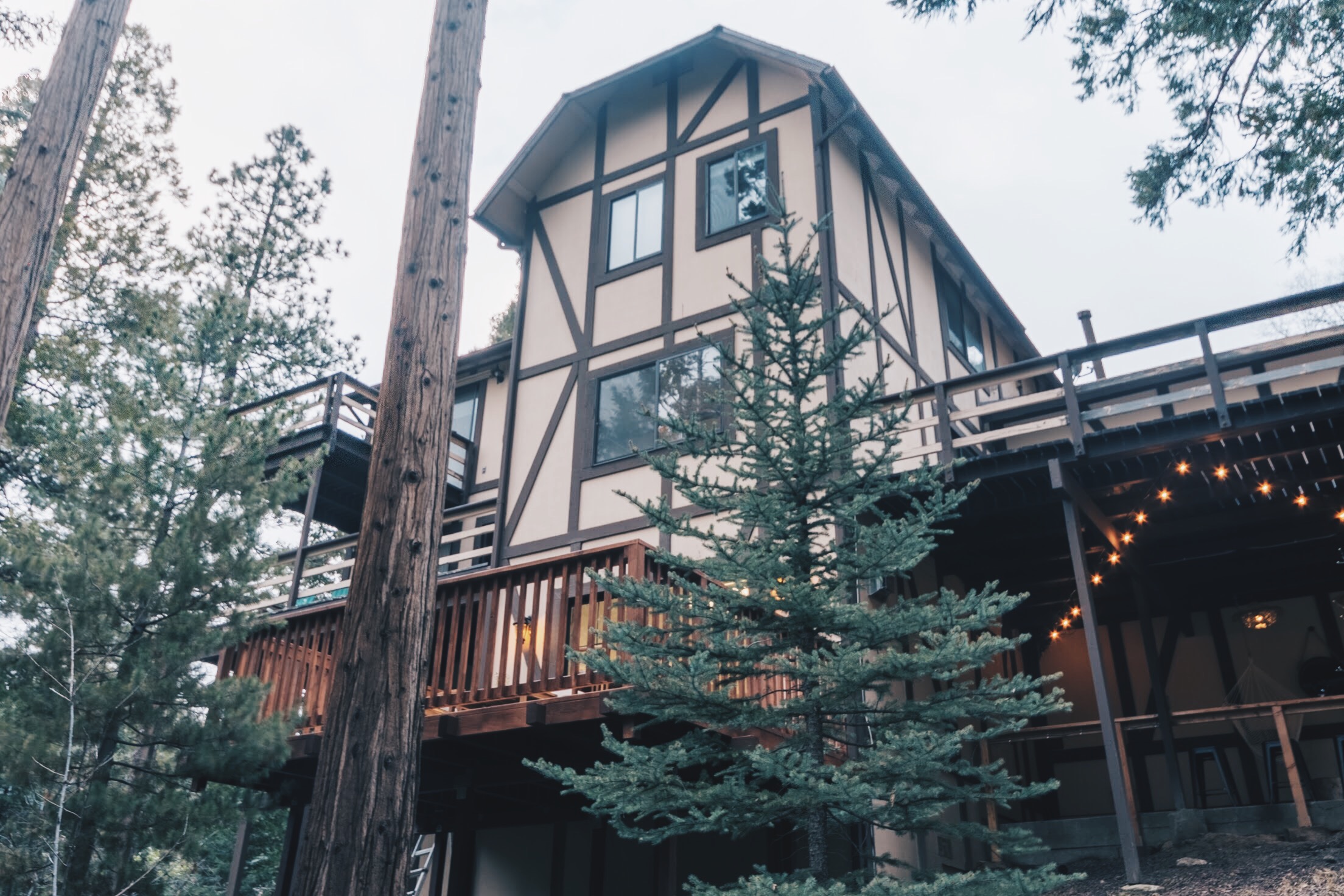 Clawfoot Tub.
"Perfect for a little get away. Comfortable and beautiful! The porch was a definite bonus and the claw foot tub was amazing. The kitchen is perfect for preparing simple meals and the energy of the space is really lovely. Definitely would love to go back in the fall or winter when I can get more use out of the fire place"
— Kelsey
Clean.
"Everything was perfectly clean, and there were some extra touches to make our stay even more comfortable. It was truly such a restful and relaxing time for our family. We plan to return any chance we get!"
— Laura
Location & Communication!
"Altitude Adjustment was an absolute dream. From the location, to the interior design, communication from the host, the perfect patio, comfy bed, and amazing bathtub. We will definitely return when we come back to Lake Arrowhead."
— Liz
Take a break & enter a space of peace.
Accommodates: 4 Bedrooms: 1 Baths: 1
NEW TO AIRBNB, REGISTER AND RECEIVE $40 TOWARDS YOUR STAY ON VENTURE YOURS.